Marvel is 'in discussions' to recast Jonathan Majors following assault allegations
Featured Image Credit: UPI/Alamy Stock Photo/Disney
Rumours are swirling around Tinseltown that Jonathan Majors could be getting the boot from Marvel.
Police said officers responded to a 911 call from an apartment in New York's Chelsea neighbourhood at around 11am on 25 March.
According to the cops, the 30-year-old woman allegedly sustained minor injuries to her head and neck, and was later taken to hospital.
A spokesperson for the police said: "The victim informed police she was assaulted. Officers placed the 33-year-old male into custody without incident."
Following the arrest, a representative for Majors said the actor denies any wrongdoing.
"He has done nothing wrong," they said. "We look forward to clearing his name and clearing this up."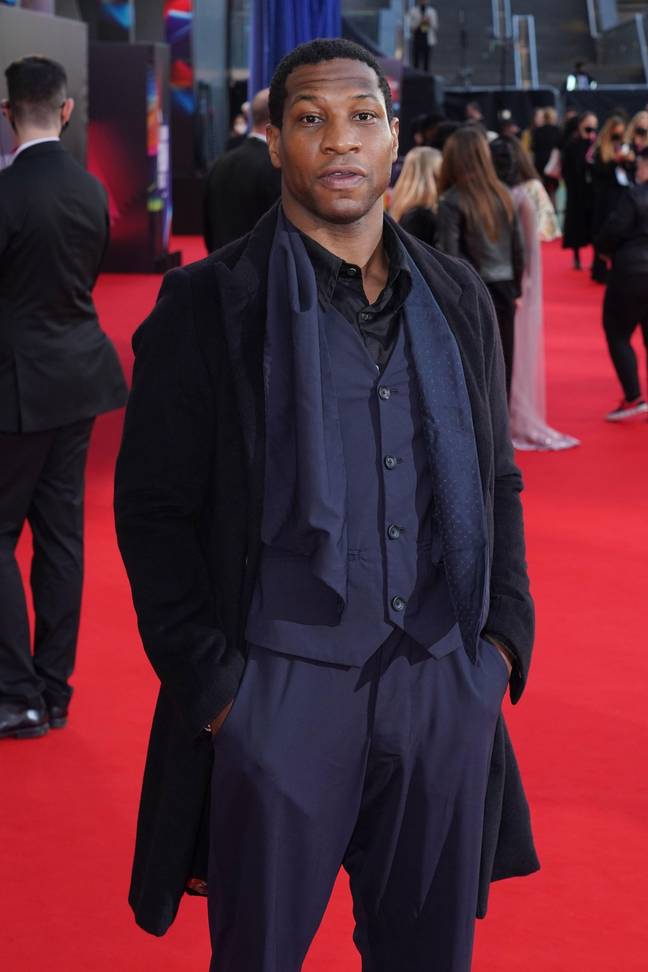 However, it's now been reported that the actor's days as Kang the Conqueror could be numbered.
Jeff Sneider of The Hot Mic podcast claimed that studio bosses are 'in discussions' to find a replacement if needed.
He suggested that Damson Idris (Black Mirror, Snowfall) could end up taking over the role.
"Even though there hasn't been any movement on the Jonathan Majors front, I've heard that's the kind of actor, who, like, if Jonathan Majors got the boot as Kang, someone like Damson Idris is the type of the person that [Marvel] may look at to replace him if that, in fact, happens," Sneider said.
UNILAD has reached out to Marvel for comment.
Currently, on Rotten Tomatoes, Quantumania's rating stands at 47 percent among critics.
Commenting on the film, one expert said: "Overall it's another lackluster blockbuster."
Another wrote: "Some of the Marvel (and DC) franchises do feel a bit past their use-by date. 'It's never over', Kang says at one point. He speaks the truth, for better or worse."
"The once playful runt of the Marvel litter has come down with a case of bloated excess and despite likable Paul Rudd as Ant-Man and a pow villain in Jonathan Majors, the third time is not the charm for a sequel that ignores its own rule -- less is more," put a third.
While another remarked: "The worst Marvel movie yet... "