House Of The Dragon Race-Swapped Characters 'To Avoid Putting Another Bunch Of White People On The Screen'
Featured Image Credit: HBO
One of the show-runners for House of the Dragon has explained how the team avoided putting 'another bunch of white people on the screen'.
Did we have a special seat to watch the series, pretending that we'd secured the Iron Throne? Yes, yes we did.
But it's plain to see that the series is lacking in one area: diversity.
This is something that House of the Dragon - the new prequel series that focuses on "the story of the Targaryen civil war that took place about 300 years before events portrayed in Game of Thrones" - confronts head-on, with the house of Velaryon being portrayed as wealthy black leaders in the series.
Speaking to Entertainment Weekly about wanting to make the series inclusive in a meaningful way, co-show-runner Ryan Condal said: "It was very important for Miguel and I to create a show that was not another bunch of white people on the screen. We wanted to find a way to put diversity in the show, but we didn't want to do it in a way that felt like it was an afterthought or, worse, tokenism."
It's a refreshing change from the original series, where Westeros felt almost exclusively white.
Another character change this time around? Women are being taken more seriously.
The original series came under fire for what felt like excessive violence towards women who sought power.
In the new prequel, however, female characters are front and centre, namely Princess Rhaenyra Targaryen (Emma D'Arcy) and her best friend Alicent Hightower (Olivia Cooke).
The character's relationship is at the centre of the season's drama and highlights a divide in the House of the Dragon that leads to the bloodiest civil war the country has seen.
D'Arcy, who uses they/them pronouns, says of the Targaryen princess: "She is a person who feels at odds with the way that she is read by the world — even this label the Realm's Delight, which implies a passivity, being an object of people's ogling."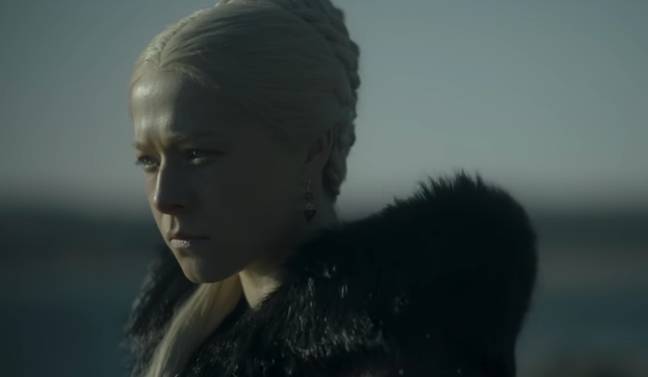 "It's like she has a doppelgänger. The doppelgänger is Rhaenyra born male, who has access to all the things that she craves and feels to be hers. She has this amazing connection with her uncle Daemon."
Going on to speak about the prequel's plot, Condal added: "I wanted to tell a story about the height of Rome before the fall and see the Targaryen dynasty at its very apex so that we can understand the thing that was lost when it all fell apart."
And we honestly can't wait to see it. House of the Dragon drops on HBO on 21 August.