Boba Fett actor calls out The Mandalorian and Pedro Pascal claiming 'nobody rang him'
Featured Image Credit: Disney
One Boba Fett actor has called out The Mandalorian, alongside Pedro Pascal, after claiming that 'nobody rang him' in the run up to season three of the space western series.
Temuera Morrison, 62, has claimed that he was 'supposed' to appear in the third season and has since opened up about his absence in the latest instalment of the show.
Upset with the program's producers alongside co-star, Pascal, it's clear that the Star Wars actor was definitely anticipating an invite to join the new season. Check out the trailer for it here:
The Mandalorian first hit our screens back in 2019 with the final episode for the latest season airing earlier this month (19 April) on Disney+.
The film's premise follows the aftermath of the fall of the Galactic Empire, when a lone gunfighter makes his way through the outer reaches of the lawless galaxy.
The show stars the likes of Pascal, who plays the titular character, alongside a whole host of other A-listers, yet one familiar face seems to have been missing altogether in the third season.
Morrison starred in the previous season of the series and even went on to have his very own spin-off, The Book of Boba Fett, which was released to the streaming platform back in 2021.
However, the actor was allegedly never asked to return, despite the The Last of Us star making an appearance in Morrison's Boba Fett spin-off.
Speaking at a SUPANOVA Comic Con & Gaming convention in Melbourne, Australia, earlier this month (12 April), the actor broke his silence on the matter and addressed exactly how he felt about the decision.
He said: "I was supposed to be in The Mandalorian season three, but nobody rang me.
"I was waiting for the phone call in New Zealand, waiting and wanting to give up."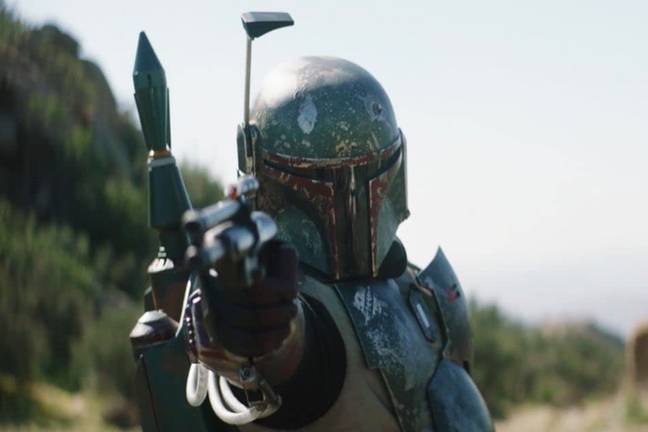 The actor then went on to open up about what he thought of Pascal's involvement in The Book of Boba Fett. "Well that Mando guy stole a few chapters of my book.
"I'm sure this guy is, ah, ruining my show. But I couldn't say anything. I'm not the writer, so I have to bear it I guess."
As of now, there are currently no confirmed plans for a season two of the Boba Fett spin-off and, likewise, The Mandalorian hasn't been confirmed for fourth season.
Both The Mandalorian and The Book of Boba Fett are currently available to stream on Disney Plus now.