David Harbour ended up in 'creepy' audition for Madonna because she thought he was 'sexy'
Featured Image Credit: Doug Peters / REUTERS / Alamy Stock Photo
David Harbour went on a 'creepy' audition for Madonna's movie because she thought he was 'sexy'.
The singer happened to be in charge of directing 2011's royal drama W.E., which follows King Edward VIII's love affair with divorcee Wallis Simpson.
It turns out that Madonna wanted David to audition for a role for one pretty specific reason.
David explained: "It was a crazy thing. It was a real cloak-and-dagger type of experience.
"I got a call from a casting director that I knew very well saying they're putting together a top-secret movie read through, but you just have to show up at the St. Regis [hotel] and go in this room, and all will be revealed.
"And I was like, 'This is really weird and creepy' … And so all weekend, I was literally thinking about Ridley Scott and Martin Scorsese."
The only information revealed to David was that the director thought his his sex scene in 2008 film Revolutionary Road was 'sexy', he claimed.
He added: "I show up at the St. Regis, and I get in the room, and there's a bunch of other New York actors there, and in walks Madonna, who's directing this movie.
"The first thing that flooded over me, I was like, 'Wow, Madonna thinks I'm sexy'."
David ended up playing the role of Ernest in the movie, and his involvement ended up bagging him an invite to Madonna's birthday party.
He continued: "She came in, and she was in like this gorgeous, emerald dress.
"And then the party started, and she put on sweatpants, and they just cranked Madonna music. I danced with Madonna to Madonna music. On my headstone, that is it!"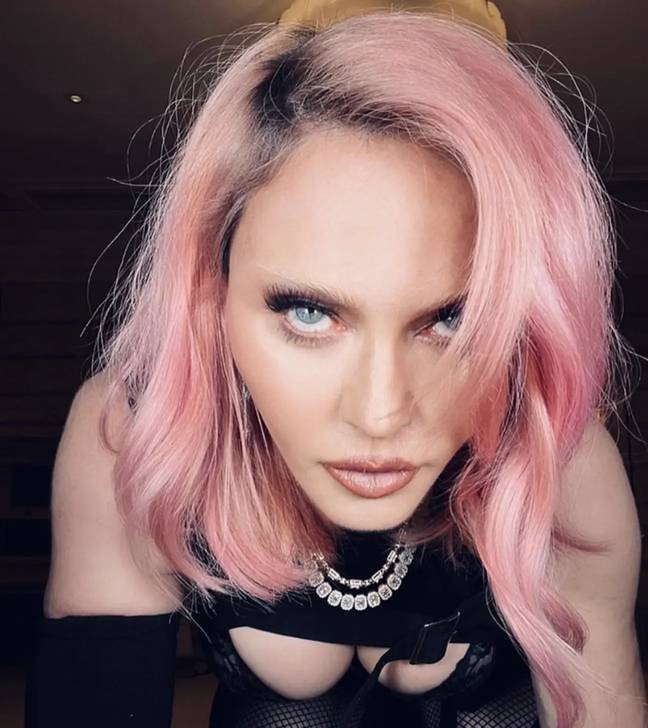 "The film was not a terrific movie," he admitted.
The full synopsis for W.E. reads: "Dissatisfied with the way her own life is playing out, New York-based Wally Winthrop (Abbie Cornish) becomes obsessed with the romance between American divorcee Wallis Simpson (Andrea Riseborough) and England's Edward VIII (James D'Arcy) when Sotheby's holds an auction of the royal couple's belongings.
"Wally is especially drawn to Wallis' side of the story, and as certain events transpire in her life, the line between fantasy and reality begins to blur."