The Menu is being called the 'best movie' people have ever seen
Featured Image Credit: Everett Collection Inc/LANDMARK MEDIA/Alamy Stock Photo
Film fans are calling new horror flick The Menu the 'best movie ever' - praise doesn't come much higher than that, does it?
The darkly comic flick centers on couple Margo (Anya Taylor-Joy) and Tyler (Nicholas Hoult) who travel to a remote island to eat at an exclusive restaurant run by pretentious chef Slowik (Ralph Fiennes). You can see a trailer here:
Of course, with it being a horror film, things soon take a few unsavory turns and the body count racks up almost as high as the calorie count.
The Menu is directed by Mark Mylod and written by Seth Reiss and Will Tracy, alongside Finnes, Hoult and Taylor Joy, it also stars John Leguizamo, Hong Chau and Rob Yang.
Horror fans have been quick to praise the movie, with some even going so far as to say it's the best movie they've ever seen.
Posting on Twitter, one fan said: "The Menu movie was unexpectedly one of the best films I have ever seen in my entire life. Props to Anya Taylor-Joy to make such a crazy performance ever ....holy christ I had a blast while watching."
Another wrote: "The Menu (2022) is the best movie I have ever seen in my life."
While someone else commented: "The Menu is genuinely and truly, one of the best f**king movies I've ever seen. Holy s**t. THAT, was ART."
While a fourth happy viewer said: "The Menu is the best film I've watched in a long while. Original, well-acted, weird, surprisingly moving. Blends horror & drama & comedy beautifully. Uses a single space enormously well. And keeps surprising us all the way to its last shot. Would make my top ten of 2022 for sure!"
Meanwhile, over on review aggregator site Rotten Tomatoes, it has an impressive 89 percent with a 76 percent audience score; and on IMDB, it currently has a not-too-shabby-at-all 7.3.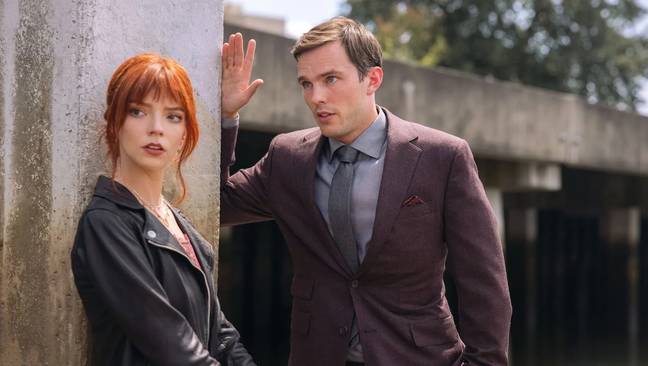 A review in the Guardian notes that The Menu is the sort of horror film that can be enjoyed by those who don't usually enjoy the genre.
Reviewer Benjamin Lee wrote: "There are some bracing shocks that hit well and despite the acts of violence that start to pile up, the gore is more suggestive than savage: a horror film made for people who can't usually stomach horror films."
If you want to see what all the fuss is about for yourself, The Menu is available to stream on HBO Max now.