Spider-Man actor Andrew Garfield has paid tribute to his former castmate Heath Ledger ahead of the 14th anniversary of his death.
Ledger passed away in January 2008 at just 28 years old after having appeared in iconic roles such as the Joker in The Dark Knight, as well as titles including Brokeback Mountain, A Knight's Tale and 10 Things I Hate About You.
At the time of his death, he was working alongside Garfield in The Imaginarium of Doctor Parnassus; an adventure-comedy also starring the likes of Christopher Plummer and Lily Cole.
Garfield reflected on his time working with Ledger during a recent interview with Vanity Fair, in which he explained what it was like to portray someone who has passed away as he does in his recent Netflix musical Tick, Tick... Boom!.
The actor noted that when 'anyone dies, we want the beauty of keeping their memory alive by talking about them and by repeating stories over and over again,' adding: 'It's like a ritual, right?'
He continued: 'It keeps their spirit here with us no matter if they die at 35 or 80. So, I think especially with someone who died so young—I remember feeling it with Heath [Ledger]... He died in the middle of a film that we were making together. And also he was just obviously such an incredible artist and a gift to the world.'
Garfield expressed belief that 'the same goes' for Jonathan Larson, the playwright behind the musical Rent who passed away at the age of 35, and is portrayed by Garfield in Tick, Tick... Boom!.
The actor's heartfelt words about Ledger came shortly before the anniversary of his death on January 22, though he also spoke out about what it was like to work with the Dark Knight star shortly after the news of his death.
In an interview with Vulture in 2008, Garfield described that the 'amount of stuff' Ledger left him with through their time working together was 'astonishing'.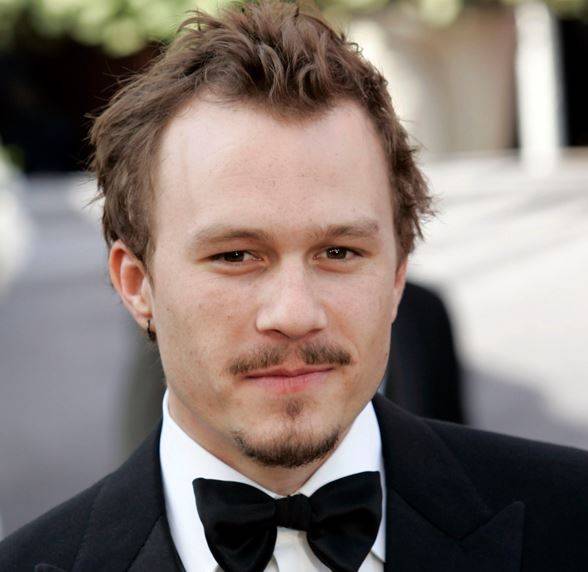 He continued: 'I will never ever lose hold of what he had to offer. He just had this total spontaneity and the ability to do anything at any point: fly off the handle or joke. It was electrifying and I never knew what he was going to do — like punch me, you know? But how he did it is a mystery to me.'
Ledger's performances in films continue to remain fan-favourites more than a decade after his death, and they will no doubt continue to do so for decades to come.
If you have experienced a bereavement and would like to speak with someone in confidence contact Cruse Bereavement Care via their national helpline on 0808 808 1677