Amy Schumer denies Margot Robbie took her role as Barbie after 'scheduling conflicts'
Featured Image Credit: Alamy Stock Photo/Tsuni / USA / Warner Bros. Pictures
Amy Schumer has denied Margot Robbie took her role as Barbie in the upcoming movie after 'scheduling conflicts'.
But exiting just a few months later in 2017, the actor initially used 'scheduling conflicts' as the reasoning.
However, Schumer has now revealed that's not really the reason we aren't seeing her arched feet stepping out of heels on the big screen.
During her appearance on Watch What Happens Live, host Andy Cohen asked about her decision to back out while taking part in the 'Plead the Fifth' segment.
The actor said: "I can't wait to see the movie, I think it looks awesome.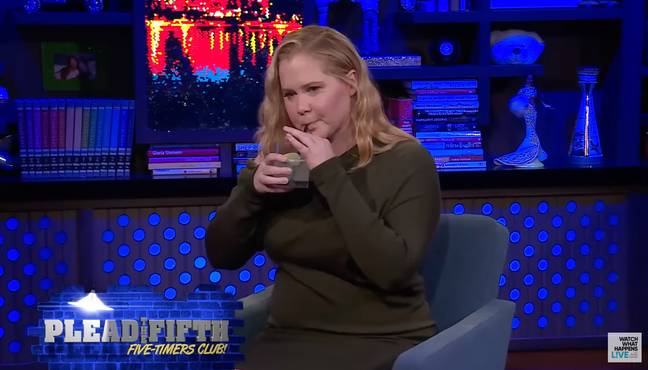 "I think we said it was scheduling conflicts… That's what we said but it really was just creative differences.
"But there's a new team behind it and it looks like it's very feminist and cool so I will be seeing that movie."
Cohen, of course, picked up on this response, ready for the real tea on Schumer's exit as he said: "Was it that it didn't feel feminist and cool when you were involved in it?"
And she gave a pretty blunt response back: "Yeah."
The actor is well known for her variety of film roles, including Trainwreck and I Feel Pretty, as well as for her career as a comedian, with a range of stand up specials online.
Schumer is also very vocal on feminist issues and was famously arrested in 2018 when she protested Brett Kavanaugh's nomination as an Associate Justice of the United States Supreme Court.
Schumer did avoid mentioning this reasoning when she originally exited production of Barbie.
She told Variety at the time: "Sadly, I'm no longer able to commit to Barbie due to scheduling conflicts.
"The film has so much promise, and Sony and Mattel have been great partners. I'm bummed but look forward to seeing Barbie on the big screen."
Fast forward over six years and Robbie is starring as the already iconic Barbie in the film directed by Greta Gerwig when the film premieres on 21 July.
The Lady Bird and Little Women director signed on to direct Barbie in July 2021.
Alongside the Aussie actress as the doll, the film stars the likes of Ryan Gosling, Nicola Coughlan, Ncuti Gatwa, Dame Helen Mirren, Dua Lipa and Issa Rae.
Robbie has previously spoken about why the role shouldn't be seen as 'sexy'.
She told Vogue: "I'm like, OK, she's a doll. She's a plastic doll. She doesn't have organs, she doesn't have reproductive organs.
"If she doesn't have reproductive organs, would she even feel sexual desire? No, I don't think she could.
"She is sexualized. But she should never be sexy. People can project sex onto her. Yes, she can wear a short skirt, but because it's fun and pink. Not because she wanted you to see her butt."
Barbie premieres to much anticipation in cinemas on 21 July 2023.