Serial killer appeared on and won The Dating Game in the middle of his murder spree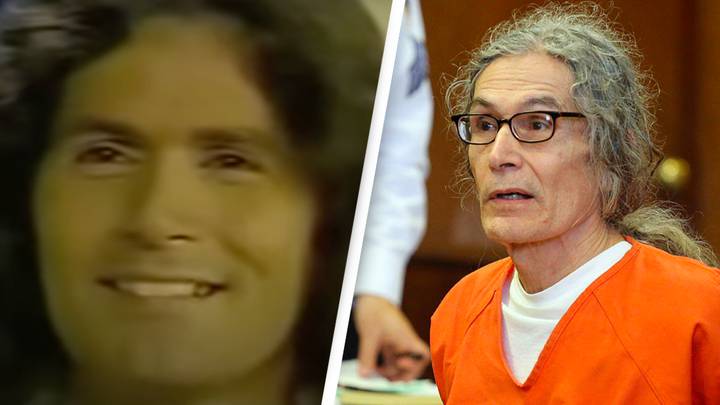 Featured Image Credit: American Broadcasting Company/REUTERS/Alamy Stock Photo
When an episode of a popular dating game show aired on TVs across America, no one was aware of the sinister backstory behind its winner.
Rodney Alcala applied and entered The Dating Game back in 1978, where he competed with two other men to win over contestant Cheryl Bradshaw.
With a screen dividing Bradshaw from sight of the bachelors, she went with her gut and chose Alcala.
But when they were face-to-face, she soon realised her initial instinct was wrong. You can watch an excerpt from the episode below:
Speaking to the Sydney Telegraph back in 2012, she recalled the moment he asked her out on a date backstage.
"I started to feel ill," she said. "He was acting really creepy. I turned down his offer. I didn't want to see him again."
Bradshaw later realised she had a lucky escape, as her potential suitor would continue his killing spree before his arrest.
Although his official death count is not known, police estimate he killed dozens of women, with some suggesting it's as high as 130.
Another shocking aspect of his TV appearance is that the producers clearly hadn't run a background check on Alcala.
Had they done so, they would have discovered he'd already been convicted and served three years behind bars for raping and beating an eight-year-old girl in 1972.
But as is shown by Bradshaw's comments, clearly those present picked up a bad feeling about Alcala.
The same goes for Jed Mills, one of the bachelors who appeared on the same episode.
Speaking to LA Weekly in 2010, he said: "I didn't believe his smile. I didn't believe his charm and I didn't like him.
"I was surprised that I wasn't picked because I know the other guy [Bachelor Number Three] didn't do well, and I didn't like what Rodney did."
He added: "Rodney was kind of quiet. I remember him because I told my brother about this one guy who was kind of good-looking but kind of creepy.
"He was always looking down and not making eye contact."
Eventually authorities caught up with Alcala and he was sentenced to death in Orange County in 1980 for kidnapping and murdering 12-year-old Robin Samsoe the previous year.
Although the judgment was reversed in 1984 by the California Supreme Court, in a new trial in 1986, he was once again sentenced to death for the same crime.
However, a federal appeals court in 2003 overturned the sentence and Alcala was given yet another trial.
But his DNA matched evidence in other killings and Orange County prosecutors indicted Alcala for the murders of four other women.
In 2010, an Orange County jury convicted Alcala of five counts of first-degree murder and he was sentenced to death for the killing of Samsoe, as well as the 1977 deaths of Jill Barcomb, 18, and Georgia Wixted, 27, along with the 1978 death of Charlotte Lamb, 32, and the 1979 death of Jill Parenteau, 21.
Prosecutors continued to uncover further murders, with authorities revealing Alcala used to stalk women like prey and would take 'trophies' from his victims such as jewellery.
In July 2021, the cold-blooded killer died in prison aged 77 while awaiting execution. Sadly, this means we will never know the full extent of his crimes.
His dating show appearance remains as one of the most chilling and morbid pieces of TV history.