Euphoria star Sydney Sweeney is a trained MMA fighter
Featured Image Credit: AFF/Alamy/@sydney_sweeney/Instagram
As if Sydney Sweeney couldn't get any cooler, it turns out she's also a trained mixed martial arts (MMA) fighter.
Sweeney started training in the sport aged 14 and entered her first competition at 18.
Sweeney was encouraged to enter the sport by her parents, as she explained on The Kelly Clarkson Show: "My mom and my dad would tell me to try and fall in love with as many things as possible."
And she's a talented fighter, as she told Marie Claire back in 2018: "I'm trained in mixed martial arts. I started when I was 14 and did my first competition at 18. It was a grappling competition against all guys a weight category above me, and I got first place. Those guys were probably saying, 'Oh, we didn't want to hurt her,' but they were definitely trying. Everyone broke a sweat!"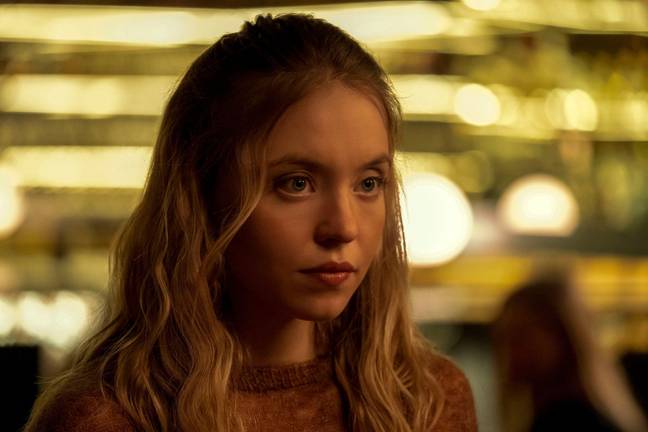 The actor added that while she was 'very into' MMA fighting, she had to put it on hold as she became a regular on shows like Euphoria and The White Lotus.
"Unfortunately, you sign a little piece of paper that says you're not to do X, Y, and Z and I am all of X, Y, and Z."
However, Sweeney seemed to get back to it earlier this year, taking to Instagram in February with a video of her training captioned: "missed this."
And people loved seeing the actor embrace her fighting skills, with one saying: "Ok, so you can just do it all basically? Love this."
Another added: "She throwin them punches with a purpose. I like it though. Good work."
Sydney Sweeney being a trained MMA fighter is so badass I love this girl omg

— igotspidersinmyhair (@notyourdad666) March 4, 2022
Another said that Sweeney's character in Euphoria, Cassie, would easily win a fight against her frenemy Maddy, played by Alexa Demie: "And maddy said she going to beat the sh*t out of you..."
To be fair, it's making us rethink that whole fight hype between Cassie and Maddy.
Another used it as a reason to defend her character on Euphoria: "I love you so much. I be defending Cassie to my bf and then I see this and I'm like WHAT A WOMAN."
Another said that Sweeney should play a superhero: "Marvel or DC someone gotta sign her up for either two," and we have to agree.