Police have reportedly seized multiple weapons while raiding the home of A$AP Rocky, who was arrested last week.
Rocky, whose real name is Rakim Mayers, flew to LAX from Barbados after enjoying some time away with his pregnant girlfriend, Rihanna.
Rocky's lawyer, Alan Jackson, confirmed that the arrest was in relation to a shooting in November 2021.
According to NBC News, the incident occurred near Vista Del Mar and Selma Ave at around 10.20pm, where a man was shot at three or four times, grazing his left hand.
The victim has now claimed that it was Rocky and two others, who had approached him on the street before shooting at him.
Law enforcement sources reportedly told TMZ that they found multiple guns at his home in LA.
The LAPD reportedly told the publication that they will run background checks on the firearms to find out where they came from and who bought them.
UNILAD has contacted the LAPD for comment.
This is not the first time Rocky has been hit with serious allegations of the same nature.
In 2019, Rakim spent nearly a month behind bars after he was accused of assault in Sweden.
Rocky and two members of his entourage were reportedly involved in a violent incident on the streets of Stockholm, which led them to be arrested for aggravated assault.
Notably, the previous day Rocky had shared on Instagram that two men were following him around the Swedish city.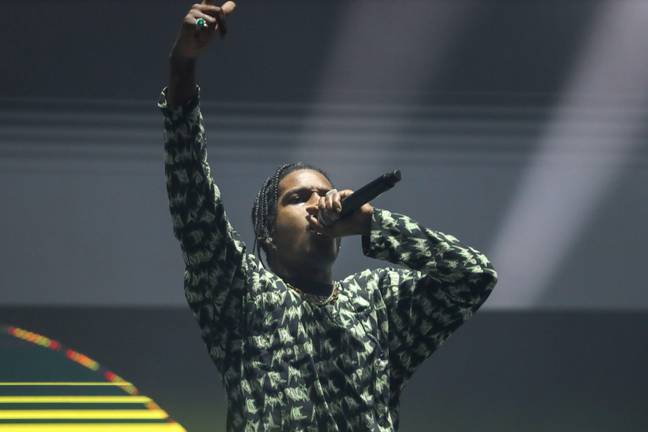 On 14 August, a jury found him guilty of assault, presenting him with a suspended sentence.
The since-deleted tweet claimed: "Rihanna & ASAP Rocky have split. Rihanna broke up with him after she caught him cheating with shoe designer Amina Muaddi.
"ASAP & Amina is not new though as she was seeing him years ago and also collaborated with him on a collection of shoes," they added.
After the tweet swiftly went viral on social media Muaddi, who has long been friends with the couple and has collaborated with Rihanna on her Fenty brand, was forced to speak out.