'House Of The Dragon' Star Steve Toussaint Says He Was Racially Abused On Social Media After Casting
Featured Image Credit: Getty/ HBO
House of the Dragon star Steve Toussaint says that he was 'racially abused' after being cast in the new series.
Being cast in the prequel series to Game of Thrones should be an exciting cause for celebration.
But, for Steve, the experience was tainted by a slew of racial abuse.
In the new series, Steve plays Lord Corlys Velaryon, a major figure in the house of Velaryon.
The very house that show-runners decided to portray as wealthy black leaders, in an effort to 'not [put] another bunch of white people on the screen'.
Still, it seems that some (awful and racist) people weren't happy with the move, as Steve told The Hollywood Reporter: "I didn't realize [the casting] was a big deal until I was racially abused on social media.
"Yeah, that s**t happened. I was just like, 'Oh wow', and then I thought: 'OK, so this means a lot to some people, but I can't allow that to bother me'."
Frankly, no one should have to endure that kind of abuse and the lack of diversity in the original series was something that Steve hesitated about, adding: "I loved Game of Thrones, but my only caveat was, 'Where's everybody else in this world? Because it's a diverse world Martin has created if you look [beyond Westeros], and I think this show comes closer to that."
The showrunners' efforts to increase diversity within the new series were reflected in the crew as well as the cast, with just under half the episodes being directed by female directors Clare Kilner and Geeta Patel.
It's a refreshing change from the original series, where Westeros felt almost exclusively white and the directors mostly men.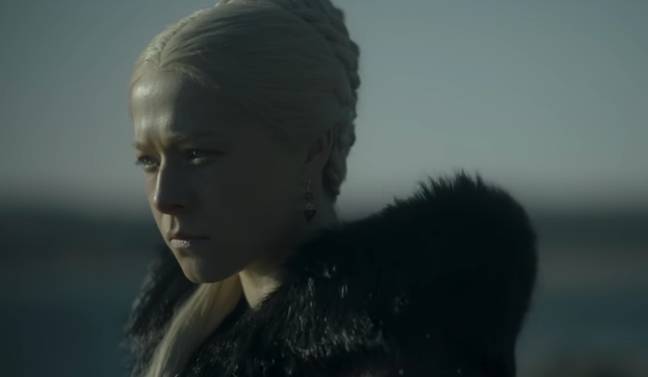 Even the subject matter of the new series reflects this shift in perspective.
While the original series came under fire for what felt like excessive violence towards women who sought power.
In the new prequel, female characters are front and centre, namely Princess Rhaenyra Targaryen (Emma D'Arcy) and her best friend Alicent Hightower (Olivia Cooke).
The character's relationship is at the centre of the season's drama and highlights a divide in the House of the Dragon that leads to the bloodiest civil war the country has seen.
And we can't wait to see the results on 21 August.