The business magnate, who is currently in the process of buying Twitter, took to the social media platform on Saturday to discuss the US Government's handling of the Jeffrey Epstein case.
A so-called 'client list' of people who allegedly frequented Epstein's private island has yet to be released following the sex trafficker's arrest and subsequent death in prison.
The decision of the US Department of Justice to not release this information prompted Musk to tweet: "Only thing more remarkable than DOJ not leaking the list is that no one in the media cares. Doesn't that seem odd?"
Attached to the tweet was a photo that said: "Things I'll never see in my life," which included a picture of a dragon, dinosaur, unicorn, and text that read: "The Epstein/Maxwell client list."
While the original Tweet garnered more than 400,000 likes at the time of writing, one reply wasn't quite so supportive. A user instead fired back a picture of the 50-year-old standing beside Maxwell, which was taken at a 2014 Vanity Fair party.
Musk, who has made a habit of replying to people on Twitter, then hit back with a rebuttal of his own, explaining that Maxwell 'photobombed' him.
"Ah yes, Maxwell photobombing me at [Vanity Fair] Oscar party- you should [ask] them why they invited her. The same people who push this photo say nothing about prominent people who actually went to his island a dozen times. Also very strange ... " Musk wrote.
Back in December 2021, Maxwell was directly tied to Epstein's various sex trafficking offences, being convicted on five counts.
The former socialite, who is the daughter of media mogul Robert Maxwell, is due to be sentenced later this month.
Epstein's book of clients has been the source of intense speculation online, with numerous high-profile individuals already being linked to it.
It is alleged that former US Presidents Bill Clinton and Donald Trump visited Epstein's island, while Prince Andrew has also been implicated in the ensuing legal proceedings against Maxwell.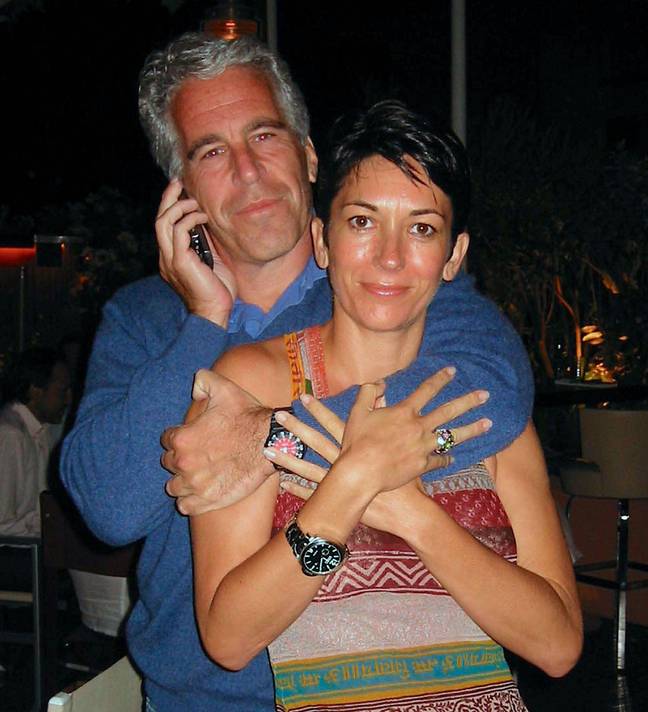 Reports claim that she has been kept in solitary confinement for the past two years, over fears she may end her own life like Epstein. The convicted sex offender was found dead in his cell while awaiting charges in 2019, sparkling numerous conspiracy theories online over how his death may have occurred.
If you have been affected by any of the issues in this article and wish to speak to someone in confidence, contact The Survivor's Trust for free on 08088 010 818, or through their website thesurvivorstrust.org